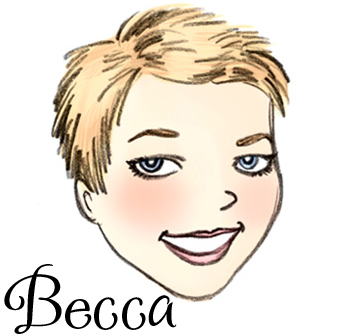 Recently I signed F. up for a "Wiggles and Giggles" tumbling and music class at our local community center. At our first class, I watched F.'s behavior closely as I flashed back to H.'s toddlerhood several years ago. It was in a class like this that H.'s difference started to become clear. He didn't interact with other kids. He barely looked at them. I remember watching him study a sunbeam as it played across the patterned carpet in the classroom. He was utterly absorbed by it, and I thought it sweet but just a little bit odd. The other kids were all bopping around, darting from one toy to another, but H. was completely focused on that patch of carpet.
It was through this experience –  seeing H. with other kids – that I began to realize that he wasn't merely a shy child.
Being in another toddler class with daughter F. brings it all back. I watched as she chased a stray ball across the floor. Is she interested in the actual ball or is she just interested in the stripes? She's still chasing it..she won't stop chasing it…now she's just staring at it…is she obsessing over the ball? She's not looking at the other kids…I think she's too caught up in that ball!
"F., get away from the ball!" I began to shout, but it was unnecessary – she's was on to something else: the paintings of deer and raccoon on the gym walls. "Oooh, wha' dat?" she called out to me. "Wha' dat?"
Then she ran over to the slide, which another little girl hurtled down. F. laughed and pointed, clearly wanting me to set her on the top of the slide so she can have a turn. My anxiety eased back a bit.
And then cranked back up again during the circle time at the end. The instructor – an extremely cheerful and resilient young woman– attempted to get all eight tots to sit down together and clap along to "You Are My Sunshine." But F. kept popping up, running away, back to the ball (that damn ball!), the slide, the water fountain. F. can't sit still. She's not paying attention. This is not good.
But when I looked around, I saw that she wasn't the only one. Only a couple tots stayed in the circle. The rest darted here and there, rogue toddlers following their own scripts.
Just like F. And her brother.