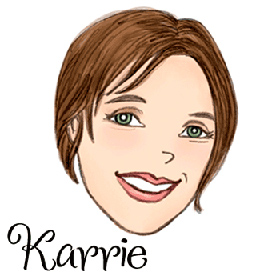 Children, hear me out.
I have, for a large number of years, caved when it comes to cuisine.  I have catered to your every whim, to your phase of eating just Ramen noodles with peas, to the year of the processed cheese, to those disgusting mini meat sticks you devoured as toddlers.  I have eaten French fries at more than one meal a day and subsisted entirely off of chicken nuggets and grapes for weeks at a time.
I've taken the peppers out of our foods, eaten many a recipe without any sort of cheese topping thanks to your little sister's inconvenient dairy allergy.  For those of you who don't care for tomatoes, I have gone without mixing them in to foods that generally are tomato based.
And onions?  I'm not even going there until you can tell me how on this green Earth you can love an onion ring but heaven forbid I dice one into the soup and you actually have to look at it and eat it.
But listen up, kids, and listen good.  If I eat one more bland, tasteless, textureless, cheeseless meal, I might not stick around enough to cut up your hot dogs.  I need taste.  I crave flavor.  Bring me the spices that burn my nasal passages and enough acid to have me groaning after our meal.  For Pete's sake, I'll even gladly take gas forming foods because deep down, I know the bloating and the pains and the quiet retreats to the restroom will be worth it. (Read more…)