May 5th, 2009
The Secret Thoughts of Moms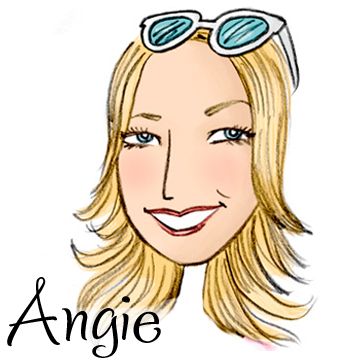 We all think things about our kids that we can't say out loud. Or *ahem* that we shouldn't. When I'm up for it, when the dishes are done and the sun is out and everyone is in decent moods and the planets are aligned, I strive for an even, understanding tone while interacting with my kids.
But sometimes, even when I'm able to accomplish a low octave, loving murmur, I am screaming on the inside. 
Here are some of the un-motherly mantras that have been ricocheting around my gray matter lately:
"YESYESYES I SEE YOU DOING THAT THING AND I KNOW YOU THINK IT'S THE MOST AMAZING THING IN THE WORLD AND NO ONE HAS EVER COME UP WITH IT BEFORE, BUT IT'S DUMB. AND BORING. AND I DON'T WANT TO WATCH ANYMORE."
"I REALLY DO NOT WANT TO LOOK AT WHAT JUST CAME OUT OF YOUR BODY. NO. I DON'T."
"IF I HEAR SOMEONE SAY "MOMMY" IN A PLAINTIVE, DO-SOMETHING-FOR-ME VOICE ONE MORE TIME, I'LL WILL MYSELF TO COMBUST RIGHT HERE IN THE MIDDLE OF THE KITCHEN."
"SHUTUPSHUTUPFORTHELOVEOFGODSHUTUP."
"GET THE HELL OFF ME AND DON'T EVEN GRAZE MY SKIN WITH YOUR ICE COLD PINKY TOE."
But then, because I am a mom, and apparently that means I'm strapped into a rollercoaster car that dips and shudders and peaks and plummets all day long, I'll, seconds later, think things like:
"just stay here another two minutes so i can inhale your scent that is not quite baby and not quite big kid, feel your warm head pressed against my cheek, gaze upon your profile that is smushed against me and that i know, in another few years, i'll never get this close to again."
"tell me all about school and what you learned and who you played with. i want to hear everything."
"i know you're hurting and i sincerely want to make it better."
"you're amazing you're amazing you're amazing. and i'm so proud."
Thanks to Anne Nahm (www.annenahm.com) for the "SHUTUPSHUTUPFORTHELOVEOFGODSHUTUP" which inspired this post.