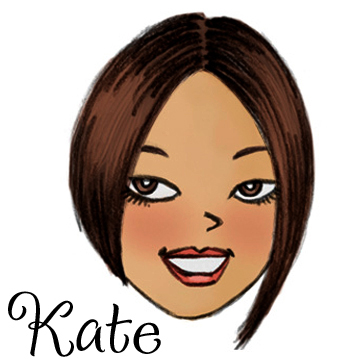 When I was a baby, I was a bit of a drooler. My parents enjoy telling The Husband stories of how many bibs I'd go through in a typical toddler day. Gee, thanks, Mom and Dad. I really want my Husband to hear me described with the words "faucet" and "saliva river." Nothing says "sexy life partner" than drool references.
Although, really, who am I kidding? I STILL drool. I wish I weren't designed that way, but there it is. I can't help it that I am a mouth breather and look like one giant fly trap while sleeping.  I'm not sure where the problem is exactly: is it overproduction or an inadequate mouth reservoir? I swear I have a lower lip.
I am a natural born drooler.
Both Luke and Elise have, sadly, inherited their mother's drooling tendencies.
I remember one day, being in a grocery store with then-3-year-old Elise sitting in the shopping cart when we passed by two store workers loading boxes into the freezer.
I overheard one of them tell the other under his breath (thinking that I couldn't hear them but I have bionic-grade hearing): Look at that girl. She's so big to be drooling.
(They were referring to Elise, not me.)
Luke has been the same way. Ever since he was a few months old, he has been "teething" constantly.  Every single photo includes a juicy clear droplet perched under his lower lip, or worse, a drool string connecting him to the nearest inanimate object. (Read more…)