March 8th, 2010
Revisiting Pre-school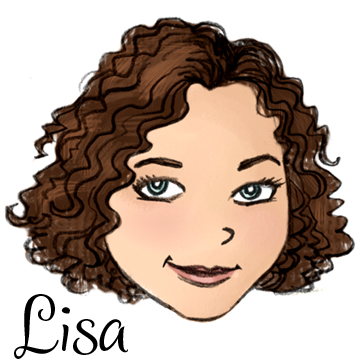 I have often remarked about the speed at which my children are growing up. It seems like only yesterday they were running to and fro, flinging toys, fluctuating between idyllic angels and screaming devils. Only, it wasn't yesterday. It has been at least five years since we've had a toddler in the house, and I am grossly out of practice.
In the category of "The things Lisa does to entertain herself and others while paying for her many trips to Trader Joes" I've recently started teaching a creative drama class for pre-schoolers. For an hour I have the pleasure of telling stories, singing songs, wiggling around and making crafts alongside a delightful group of twelve 3-year-olds. It's become apparent, however, how complacent I've gotten - used to communicating with my children as if they were small adults – and I've lost track of some of the cardinal rules of early childhood. For example, putting two containers of glue on the table for three children to share will not work (glue is a prized possession and one must have total control, or suffer the shrieking consequences). No matter how engaging the story may be, if it goes to long, they are outta' there. There is no sitting quietly out of politeness. Putting on a costume for dress up time is easy – talking a child into taking it off even after all the other children have gone home, not so much.
On the other hand, the playing is extraordinary. We jump around and act like monkeys. Not a single child rolls her eyes and carefully checks firsts to see if the other children are jumping. There are no "frienemies" in pre-school. There are no monosyllabic answers in pre-school like "fine" "yeah" or "meh". Ask a pre-schooler how his day was and he'll actually tell you. And, joyfully, there is wonder in these children – a simple blue blanket can become the ocean, a cave, a cape, a fort or a river. Paper masks are transformative. It doesn't take much to impress.
So, while I wouldn't trade the time I spend with my big kids at home – the conversations we have, the jokes we trade, the PG-13 movies we can watch together – I feel very lucky that I get to travel back, even for a short time, to this wondrous place of early childhood.
Just so long as we don't have to share the glue.