July 24th, 2009
Roughing It (On My Terms)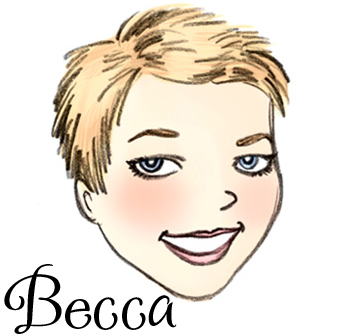 This week we leave for vacation: four days in the northern wilderness, where our primary activities will be building a shelter out of tree branches, hunting game, and fending off forest-dwelling zombies. On second thought, we'll sleep in real beds in a real house, drink wine on the porch, and get Dairy Queen at least once daily. Such is my idea of roughing it these days.
My parents tent-camped with us when my sister and I were kids, and we loved it. I loved the pattern of the leaves on the ceiling of the tent; I loved swimming all day, every day; I loved the hot cocoa and bacon and eggs for breakfast; I loved nature hikes, collecting bugs, and fishing for sunfish and perch off the dock. My pleasures were not eclipsed by all the hard work that must have gone into these trips. I was a kid! It was my birthright to be sheltered by such petty concerns as planning "al frecso" meals for a week, packing enough clothing and of the right type to protect us in cold, heat, wet, and buggy, and not forgetting the first aid kit, the insect repellent, and the toys, games, and books to keep two kids entertained in case of bad weather.
I appreciate the love of nature and the outdoors that these trips inspired in me. I respect my parents for their fortitude. But I also think they were a little bit nuts. Tent camping, for a week at a time, with two kids? No running water ? Vault toilets? I like to get away from it all, too, and escape into the wilderness, and then I like to get away from the wilderness and check into a hotel – where I can scrub the DEET off.
Don't get me wrong. It's not that I don't like to rough it. I do, and I can. But the thought of roughing it while also having to plan, cook, wrangle kids, and then sleep on the ground at the end of the day just doesn't appeal to me. Where were my parents when we were swimming and collecting butterflies? I have no memories of them on the beach or on the trails. I fear that they were back at the campsite, washing dishes and chopping wood.
Maybe when the kids get a little older, I'll change my mind – when they're old enough to help out, when they have regular sleep schedules, when the diaper-days are over, and when we can afford to buy a modest cabin of our own somewhere. With beds, flush toilets, and wine chilling on the porch.